Posts tagged with "healthcare"
---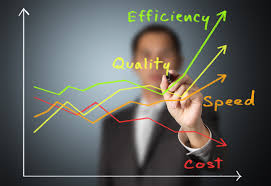 Registered Nurses can become Sonographers simply by being trained on the job. There is not a pathway for Sonographer's to become nurses, despite the commonalities between the two professions. If you had a choice in a Registered Nurse or a Registered Vascular Sonographer injecting your veins who would you choose? Most nurses would choose the Sonographer. Who would you want to perform your ultrasound guided procedure a sonographer or a provider with no ultrasound experience? Find out more ....
Everyone is looking for a quick fix. We all want that magical cure that saves us time and money. I know I wish I could find that magical weight loss drug that helps me drop inches without sweating it out at the gym and counting calories, but the truth is that quick fixes don't work. The same can be said for varicose vein treatments. The only way to get rid of varicose veins once and for all is to see a specialist, like Dr. Paul Feldman at Truffles Vein Specialists, so you can get a...