Five Things You Need to Know About Vein Treatment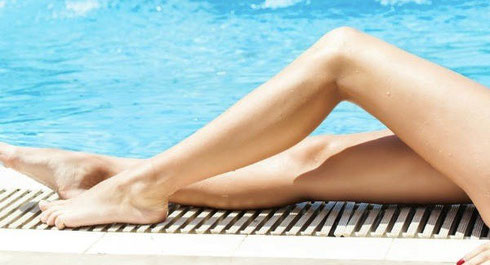 When it comes to vein treatment there is a lot of information on the internet. Most of the information is formulaic and doesn't really give the patient the keys or a list of items to reference when choosing the best vein provider.  
1. Modern vein treatment is performed in the outpatient setting with no general anesthesia.
Vein treatment have progressed from the operating room in 1999 to predominately being performed in the physicians office setting. The utility and advances in the use of local anesthetic eliminates the need for general anesthetic. Many people initially desire general anesthesia when it is available, however for vein treatment it is not necessary and actually causes more problems.  Anesthesia can cause permanent memory loss and while the risk of injury due to anesthesia is very low it is a concern. The other advantage of having the patient awake is they can give immediate feedback if there is any discomfort. 
2. No Stitches!
Historically vein stripping was performed and the patient would have stitches (up to 200) all over the legs. Today endovenous ablation allows for treatment without stitches. They don't even include stitches in the surgical packs from the manufacturer, instead the include steri-strips basically a fancy band-aid. The advantage of the modern technique is to eliminate scars and improve the pain and appearance of the legs after treatment, stitches cause scars and you don't want that.
3. Advanced Vascular and Vein Testing
Venous ultrasound varies from facility to facility and even from sonographer to sonographer. Vein diagnosis is greatly influenced by the quality of the venous testing at the facility. The type and quality of equipment used also impact the quality of diagnosis. Often new vein practices will use older or out dated equipment. There are facilities using equipment that is 10+ years old or cheap laptop machines that do not have the image quality of newer equipment. At Truffles we have a dedicated Registered Vascular Technologists and Registered Phlebology Sonographer who have over 19 years of dedicated experience. We also have state of the art Philips Affinity ultrasound systems. 
4. Comprehensive Vein Treatment
Many surgeons and physician dabble in veins. They only are interested in performing lucrative procedures and don't offer all of the secondary treatments that are required to optimize treatment. Some facilities that do focus on veins often are still procedure driven and not patient oriented. It is important to find a provider who is interested in treating you and your condition. 
5. Vein Disease is a Medical Condition
Varicose veins are not just a cosmetic concern; they often result in physical symptoms. Signs of venous insufficiency include: varicose veins; leg swelling; skin changes, such as redness or a brownish staining and a whitish loss of skin pigment; and ulcers on the legs. Symptoms of venous insufficiency include: leg and pelvic pain or cramping; a feeling of throbbing, aching or heaviness in the legs; leg fatigue; and restlessness. 
---
At Truffles Vein Specialists we value your business and want to provide you the highest level of service. Please feel free to contact us regarding your vein condition. Dr. Feldman and the staff at Truffles Vein Specialists provide comprehensive vein treatment at our Fayetteville, Georgia office.