Dr. Paul Feldman is a specialist in Plastic Surgery and Phlebology (vein medicine).

We offer comprehensive in house assessments.  Experience has taught us that outside scans often do not contain all the information to optimise your treatment plan. We find patients appreciate this thorough approach and the convenience of having everything assessed and confirmed on the same visit. We take time to make sure you understand your vein condition and the treatment options. Having been a vein patient himself Dr. Feldman is acutely aware of the concerns that patients have and is able to offer a truly empathic approach to his patients. Patients who have come to us for a second opinion usually comment that they appreciate the time we take to explain things in a manner they understand rather than feeling rushed and simply " a number".
Our vascular lab is devoted and focused on assessing and treating veins with the least discomfort and downtime.
Vascular surgeons are experts in treating arteries which generally makes up > 80% of their practice. In the public system veins are a very low priority and surgeons receive very little training in the treatment of veins and almost no training in non surgical treatments such as ultrasound guided sclerotherapy or endovenous ablation.
We use latest generation radio-frequency equipment for improved patient comfort and faster recovery.
* Single use radio-frequency catheters – all our catheters are sterile single use catheters. To save money some clinics purchase recycles catheters and don't disclose this to their patients !
* We use state of the art Philips Affinity ultrasound equipment. This gives us the ability to offer advanced venous diagnosis utilizing the latest and greatest in vascular ultrasound equipment. 
Our goal is to treat all abnormal veins to limit your chances of recurrent disease. In addition to treating the great and small saphenous veins we can treat other abnormal veins with radio-frequency such as :
Perforator veins
Accessory saphenous veins
Thigh extension veins
Straight tributary veins
Rarely will other clinics have the equipment or skills to treat anything other than the great or small saphenous veins. 
We also use Foam Sclerotherapy which is the standard of care for treating large tributaries of the GSV and SSV. In conjunction with micro-phlebectomy this speeds up the treatment while providing standard of care results. Facilities that do not perform micro-phlebectomy and only liquid sclerotherapy are actually not treating to the standard of care. Liquid sclerotherapy is only approved for smaller veins and should not be used on large tributaries or large varicosities. If it is used in this fashion the result is painful superficial thrombus and staining of the skin. 
Accurate management of venous problems requires a detailed ultrasound assessment of your veins.
Beware of clinics offering treatments without a detailed ultrasound by an appropriately trained specialist.
All of our scans are performed by an award winning Registered Vascular Technologist (RVT) who is additionally credentialed as a Registered Phlebology Sonographer (RPhS).  All of our studies are performed according to IAC standards or even higher.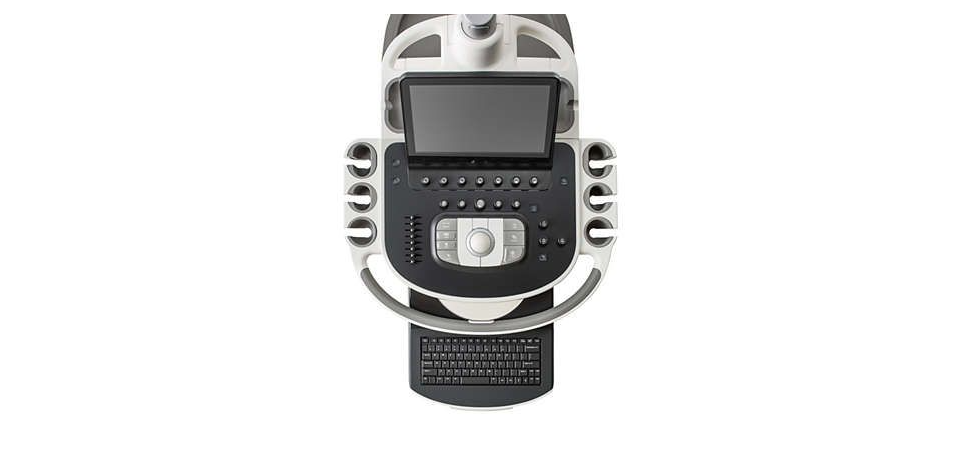 Truffles Vein Specialists uses "State of the Art" Philips Affinity 50 ultrasound systems. The use of this advanced system assured that we are receive the highest collection of data to create accurate and timely diagnosis. 

 Brian Sapp, RVT, RPhS has been a leader in vein education for the past decade. He has performed training's at over 100 institutions in the United States. He has been a paid speaker at multiple national and regional conferences, provided educational webinar's for the Society for Vascular Ultrasound as well as participated in local vein conferences for Piedmont Healthcare. 
We have the luxury of being a medical vein clinic inside of a Diamond Level Aesthetic center. The same level of luxury provided our aesthetic center patients is extended to our medical patients. The atmosphere is very upscale with the patient in mind. We are very friendly and want to leave you feeling as if you are the only patient in our care. The difference is palpable and it is rare to find down home comfort in an upscale environment. 
By avoiding a general anesthesia we offer a safer alternative to traditional surgery, with much reduced risk of DVT, death etc.
No extra fees for anesthesia are involved.
NO RIPPING OR STRIPPING
Forget the horror stories you have heard of surgical vein removal! Your veins are not violently removed but gently ablated (closed) "in situ" (where they sit).
No cuts or stiches are required.
PROVEN DURABLE RESULTS
The treatments we offer are endorsed by leading international organisations and specialists for reasons of Improved patient comfort, safety, faster recovery and much greater long term success.
NON SURGICAL TREATMENT
Surgical stripping is no longer advocated as 1st line treatment for varicose veins.
Endovenous laser ablation and ultrasound guided sclerotherapy are the 1st and 2nd line treatments that require skill with ultrasound diagnosis and procedures.
COMBINATION THERAPY
We are not a "one trick pony" we do not rely on one method (i.e. surgery or sclerotherapy) but use a combination of techniques to give you the best results.