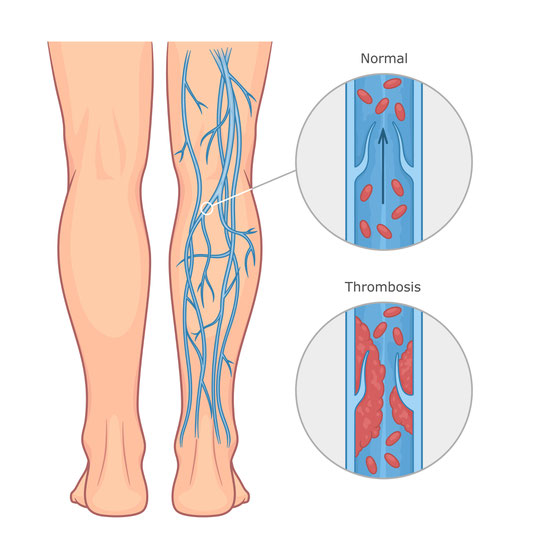 Deep vein thrombosis (DVT) is a condition that occurs when a blood clot forms in a deep vein, typically in the leg. This can cause pain, swelling, and discomfort in the affected area, and in severe cases, the clot can travel to the lungs and cause a life-threatening condition known as a pulmonary embolism.
Since the emergence of COVID-19, there have been reports of an increased incidence of DVT in patients with the disease. This has led to concerns about the potential link between COVID-19 and DVT and the need for increased vigilance and preventative measures.
Understanding the link between COVID-19 and DVT
Research has shown that COVID-19 can cause an overactive immune response, leading to inflammation and damage to blood vessels. This can increase the risk of blood clots, including DVT. COVID-19 may also cause a hypercoagulable state, which means that the blood is more likely to clot than usual.
Studies have found that COVID-19 patients in the ICU have a higher incidence of DVT than non-ICU patients. In fact, one study found that 27% of ICU patients with COVID-19 had DVT compared to only 6% of non-ICU patients. Another study found that COVID-19 patients had a 16% risk of DVT compared to a 5% risk in non-COVID-19 patients.
Preventative measures for COVID-19 and DVT
Given the increased risk of DVT in COVID-19 patients, it is important to take preventative measures. Patients who are hospitalized with COVID-19 are often given blood thinners to prevent DVT, and prophylactic anticoagulation is recommended in high-risk patients.
For those who are not hospitalized, it is important to maintain an active lifestyle, stay hydrated, and avoid prolonged periods of sitting or immobility. People who are at increased risk of DVT due to medical conditions or family history should talk to their healthcare provider about preventative measures.
Conclusion
While more research is needed to fully understand the link between COVID-19 and DVT, it is clear that there is an increased risk of DVT in COVID-19 patients. This highlights the importance of preventative measures and increased vigilance in the management of COVID-19 patients, particularly those who are hospitalized or at high risk. By working together and staying informed, we can help prevent the spread of COVID-19 and reduce the risk of DVT in those affected by the disease.