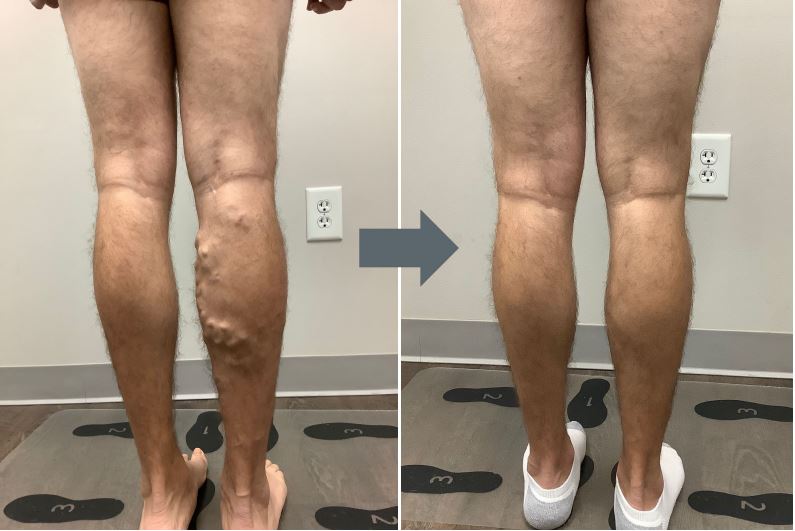 Truffles Vein Specialists is a leading vein center in Georgia, and there are several reasons why we stand out from the competition.
Expertise: Our team of physicians is experts in their field, with years of experience treating a wide range of vein conditions. They use the latest technology and techniques to provide our patients with the most effective and minimally invasive treatments.
Patient-centered care: At Truffles Vein Specialists, we put our patients first. We take the time to listen to our patient's concerns, educate them about their conditions and treatment options, and develop personalized treatment plans that meet their unique needs.
State-of-the-art facilities: Our facility has the latest technology and equipment to provide our patients with the most advanced and effective treatments. We use state-of-the-art imaging technology to diagnose and treat vein conditions accurately. All three of our locations are Accredited by the American College of Radiology for peripheral vascular, cerebral vascular, and abdominal vascular. 
Minimally invasive treatments: We specialize in treatments designed to be safe, effective, and require little to no downtime. Our treatments include endovenous radio frequency and laser ablation, VenaSeal, Varithena, sclerotherapy, and management of deep vein thrombosis. 
Convenient location: Our offices are in the heart of Georgia, making them easily accessible for patients throughout the region. We offer flexible appointment times to accommodate our patient's busy schedules.
Exceptional patient satisfaction: Our patients consistently rate us as one of the best vein centers in Georgia. They appreciate our personalized care, expertise, and dedication to their health and well-being. With over 300 reviews spanning seven years, Truffles Vein Specialists has a track record of excellent outcomes. 
At Truffles Vein Specialists, we are committed to providing the highest quality care to our patients. Patients deserve personalized attention, expert care, and the most advanced treatments. Contact us today to schedule an appointment and experience the difference for yourself!